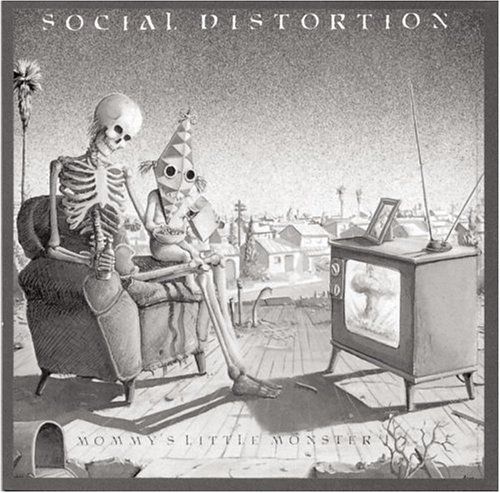 Social Distortion's 1983 debut blasted onto the hardcore punk scene, and stood high amongst the strongest releases in the genre at the time. Frontman Mike Ness' songwriting was incredibly powerful even at this young age. He was constructing songs of life on the road, alienation, and longing that wouldn't sound out of place amongst folk and country music greats of the earlier part of that century.
Social D was playing music that was more mature than their years with lyrical content a shade deeper than most of their peers, and the cover art for
Mommy's Little Monster
is also a bit more sophisticated than many of the images found on other hardcore albums from the early 1980's. There is no question that
the cover of Bad Religion's How Could Hell Be Any Worse?
is iconic (for example), but the apocalyptic imagery found on the sleeve of Ness and Company's debut is a fantastic achievement nearly as important as the music found inside.